CELLVITAL HOMECARE: THE LATEST ANTI-AGING CELL TRAINING TECHNOLOGY
CELLVITAL is the latest generation of Pulsed Electromagnetic Field Technology (also called PEMF) that performs direct cell stimulation and promotes the body's natural recovery process, cell regeneration, and energy production. You will feel the difference.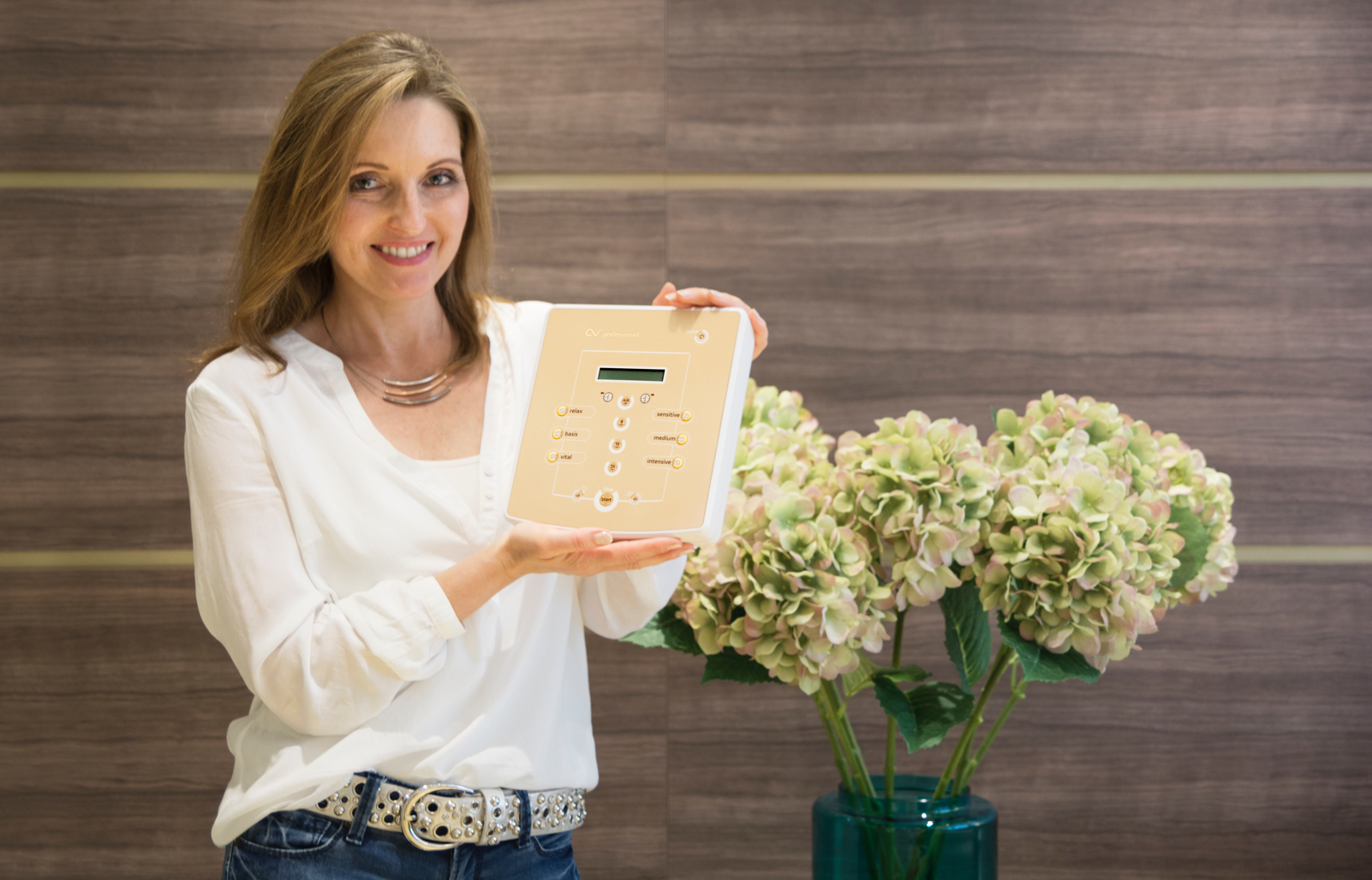 The Earth's PEMFS: Bioelectricity Within Your Body
Earth's PEMFs play a crucial role in numerous biological processes within living cells. However, the increasing "electrosmog" from modern technology (4G, 5G, electronic devices, electric cars) interferes with these natural frequencies, negatively affecting cellular health.
By subjecting your body to low-pulsating CELLVITAL electromagnetic healing frequencies, we can restore disrupted magnetic mechanisms, stimulate cellular metabolism, and trigger a series of processes that lead to improved health and energy levels without side effects.
HEALTHY CELLS, HEALTHY BODY, HEALTHY MIND
The innovative CELLVITAL technology utilizes patented electromagnetic wave frequencies to promote and invigorate your body's natural regenerative processes and energy production. By simply relaxing on the CELLVITAL mat for just 8 minutes twice a day, you can experience a more energetic, healthier, and happier version of yourself.
In many cases, an improvement in the metabolism and overall well-being takes place within just a few days of treatment. For optimal, holistic health, it is advised to use the CELLVITAL HOMECARE device on regular basis as part of your daily routine.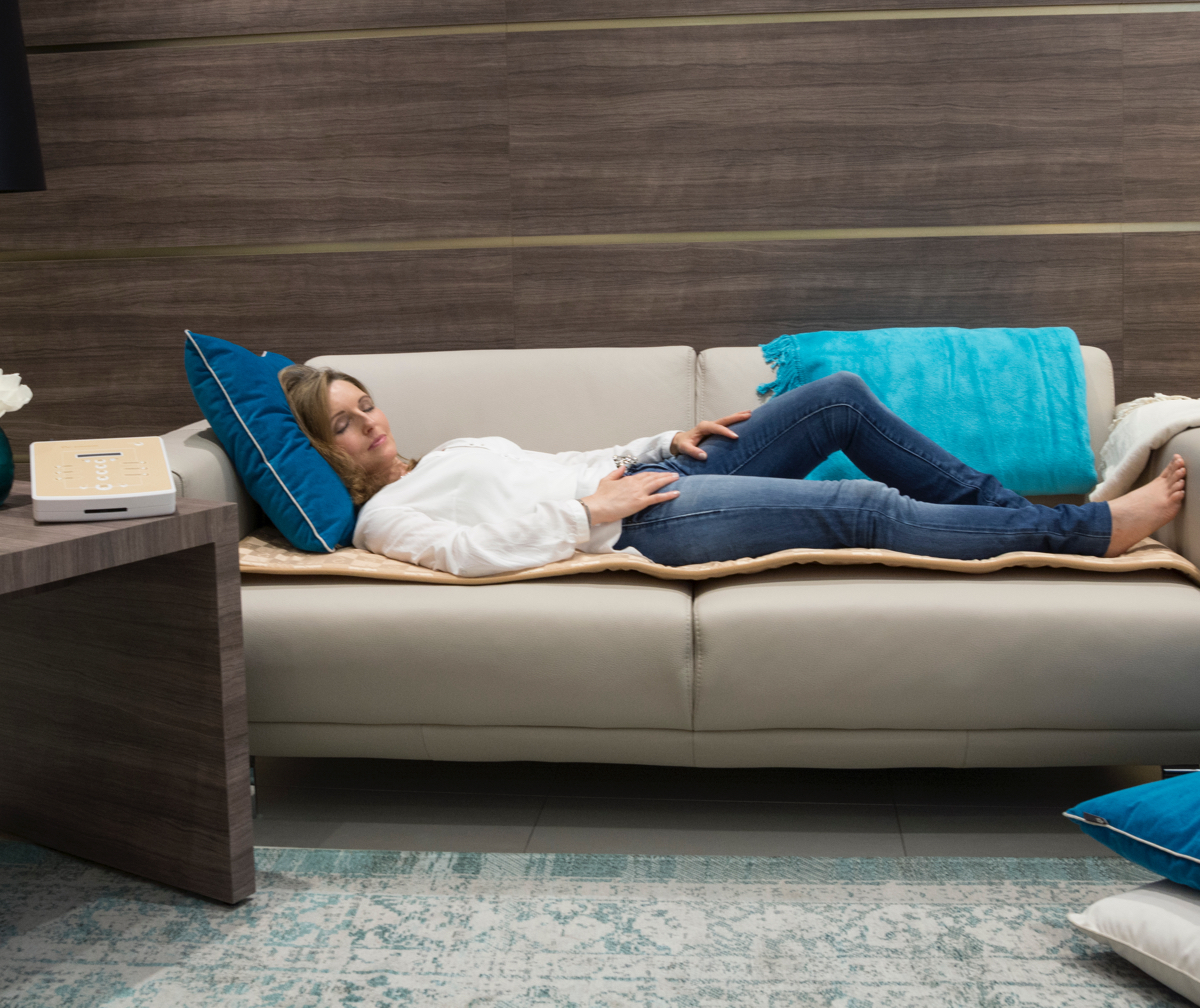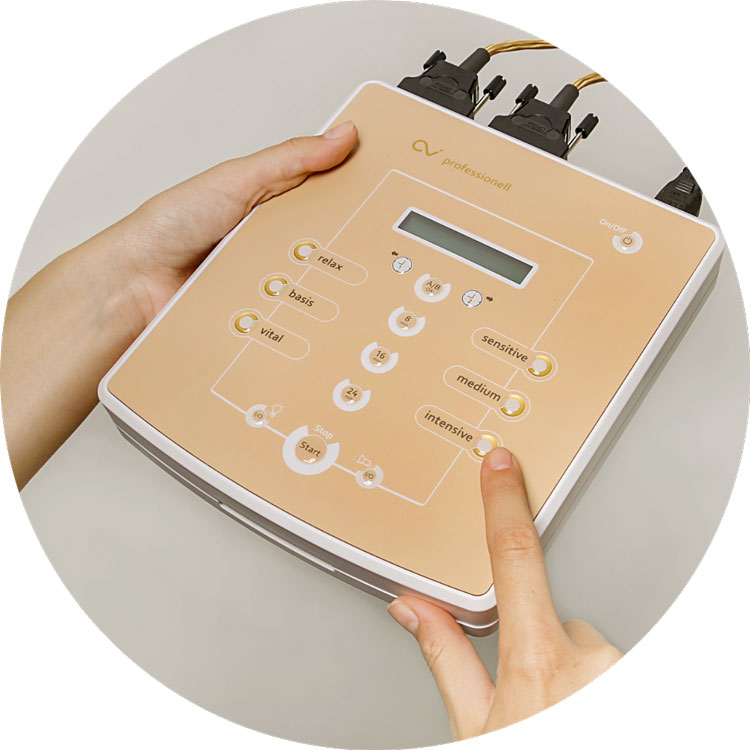 EASY TO USE: ONLY FOUR STEPS
CELLVITAL HOMECARE is designed for effortless and hassle-free use. Simply follow these steps:
Select a program: RELAX, BASIS, or VITAL
Choose intensity: SENSITIVE, MEDIUM, or INTENSIVE
Set the duration: 8, 16, or 24 minutes
Press START and enjoy your rejuvenating therapy.
The RELAX program enhances sleep, alleviates stress, bolsters the immune system, and reduces blood viscosity.
The BASIS program combats aging, promotes blood circulation, and addresses numerous health concerns.
The VITAL program increases energy production and sharpens your mental focus.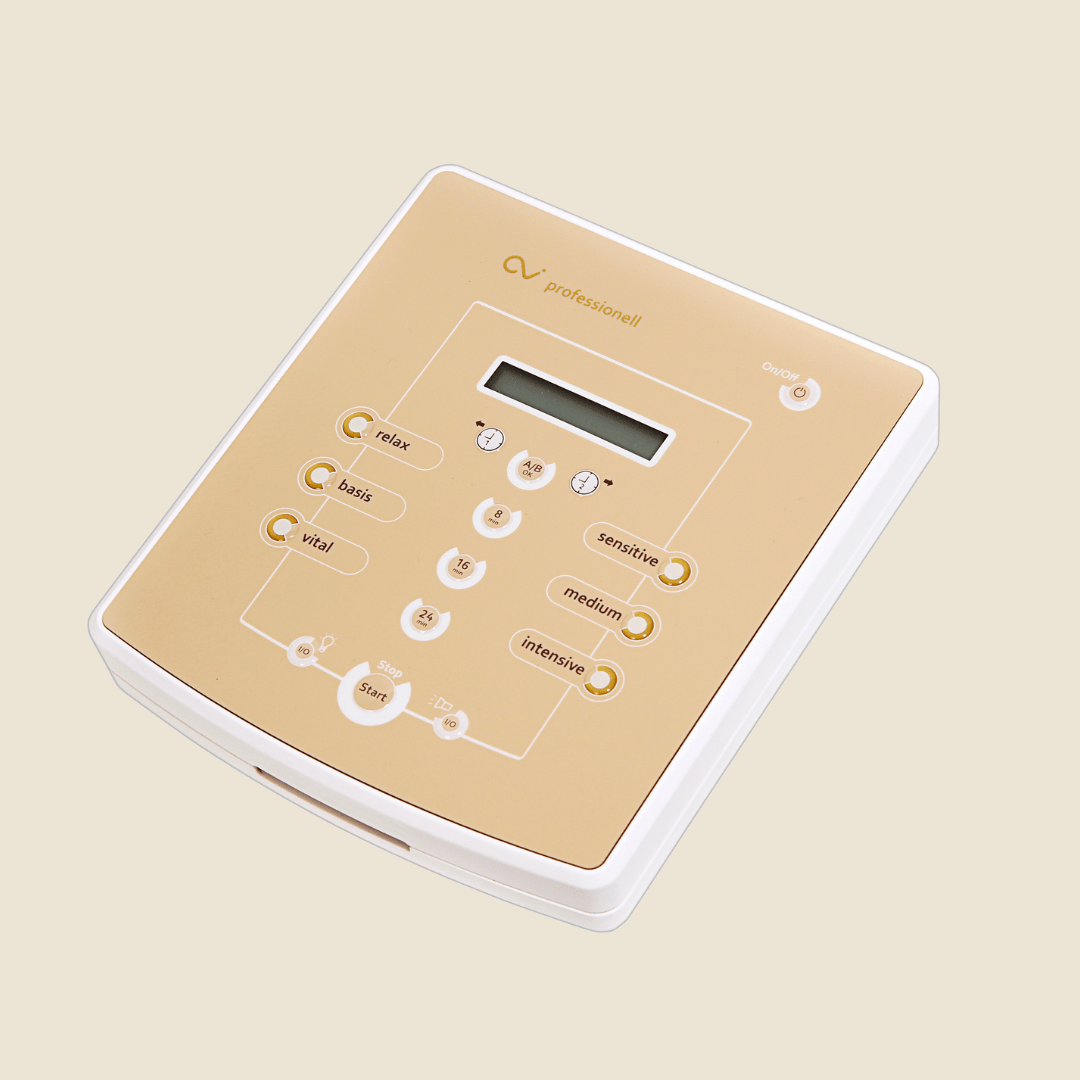 UNLOCK YOUR HEALING POWER: THE BENEFITS OF PULSED ELECTROMAGNETIC FIELD (PEMF) THERAPY
Pulsed Electromagnetic Field (PEMF) Therapy is a globally recognized and medically accepted treatment method, backed by over 10,000 published scientific papers. With more than 2,000 peer-reviewed studies conducted, PEMF therapy has been proven to offer numerous benefits. It is a safe, non-toxic, and non-invasive treatment, that is highly effective for a wide range of conditions due to the following functions:
Enhances cellular function
Cellular voltage is crucial for health. Healthy cells operate at -70 to -100 millivolts, but modern stressors, pollution, environmental electrosmog, and aging can reduce this level, causing cells to become sick. CELLVITAL generates nature mimicking PEMFs to correct cellular voltage, promoting healthier cells and anti-aging effects.
Boosts circulation
It increases blood flow, ensuring that cells receive more oxygen and nutrients, while also facilitating the removal of waste products.
Reduces inflammation
It has been shown to reduce inflammation, acute, chronic, and post-operative, help alleviate pain and promote faster healing.
Fights oxidative stress
PEMF therapy generates electronic antioxidants that neutralize free radicals, which are linked to cellular damage and immune system dysfunction.
Supports the immune system
CELLVITAL therapy helps strengthen the immune system, making it more resistant to infections and diseases.
Improves sleep quality
PEMF therapy helps regulate sleep patterns by promoting relaxation and reducing stress, resulting in better overall sleep quality.
Accelerates tissue repair
It speeds up the body's natural healing process, making it useful for treating injuries such as bone fractures and joint sprains.
Increases energy and mental focus
PEMF therapy boosts energy production at the cellular level, leading to increased physical stamina and improved cognitive function.
Holistic and non-invasive
CELLVITAL PEMF therapy is a non-invasive treatment that works in harmony with the body's natural processes, making it a safe and effective option for supporting overall health and well-being.
Cellvital Homecare Testimonials
Increase in endurance

Reduction in recovery
"Thank you CELLVITAL and CRYSTAL BLUE Water Solutions. My levels of hydration, increase in endurance and reduction in recovery time has been amazing. The surprise is the improvement in my brain function. I am clearly seeing and feeling the results. I can honestly say that the CELLVITAL, CRYSTAL BLUE STRUCTURED WATER and the mineral protocol is the most effective holistic home treatment/recovery program that I have experienced to date. Thank you again. GAME ON!!!"
Kenny Clark, 25
Green Bay Packers, NFL
Lower inflammation

No pain during workout
"I was diagnosed with external meniscus break which resulted in pain and inflammation especially during running. After only three 16-minute-sessions with CV-HC during the period of 3 weeks I've noticed an improvement in my condition. During running my knees felt more stable, inflammation went down and I had no pain during or after the workout."
Raúl Garrote, 47
Argentona, Spain
Replace energizer with CV-HC

Incredible energy and mental focus

Improved deep sleep cycles
"Working out is a big part of my life. On average I work out 5 times a week, 1,5-2 hours per time. I used to take sports energizers before each workout to keep my energy level high during my training. Half a year ago I replaced the energizing drinks with CELLVITAL HOMECARE. Only 8 minutes on CV mat (Vital Intensive program) before my training gives me an incredible energy and mental focus. It's a perfect workout every time! Before bedtime I do 24 minutes on Relax Medium and according to my Apple Watch my deep sleep cycles have improved dramatically. I would recommend CELLVITAL HOMECARE to anybody who wants to lead an active lifestyle with a lot more vital energy."
Marina Suarez, 37
Barcelona, Spain
Pain went down after 2 sessions

I feel better, happier and more energetic
"I have suffered form fibromyalgia for 20 years since I turned 50. I have a strong pain in my joints and other parts of my body and often I can barely get out of bed. With fibromyalgia performing simple everyday tasks becomes very difficult and I must rely on my children a lot. I've been taking pain killers and antidepressants for a long time, but they don't seem to work that well. 3 months ago, my daughter-in-law brought CELLVITAL HOMECARE mat for me to try. I was skeptical that 8 minutes on the mat three times a day could make any difference in my condition. After the first two sessions I was very surprised to notice that my pain went down significantly, and I could go to the supermarket without any help. After every session on the mat I feel much better, I feel happier and more energetic."
Elodia Borrull, 70
Argentona, Spain
Immediate pain relieve

Remain pain-free
"The diagnosis of my disease is ankle arthrosis of 2-3 degree. For 10 years, I have been suffering from the pain in the instep of the foot. The pain would increase after standing or walking for a long time. After the first CELLVITAL HOMECARE session of the local applicator on my ankles for 8 minutes (program Basis Medium) I received an immediate relieve: the dull pain in my legs went away and my feet felt light. I was very surprised and was almost sure that the pain would return soon. I did one month treatment with CELLVITAL HOMECARE: twice a day local applicator (Basic Intensive) for 24 minutes and once a day full body applicator (Basic Medium) for 8 minutes. During this period, I had to stand for a long time and walk a lot. There was no pain nor fatigue in the legs at all. 2,5 months later I remain pain-free. Thank you!"
Olga Pleshanova, 55
Moscow, Russia
Got rid of anti-depressants and painkillers
"I confirm CELLVITAL HOMECARE therapy is an amazing technology! After 6 months of doing the therapy, it has solved most of my very important health problems:
– depression
– arthrosis
– sciatic nerve inflammation.
I used to take anti-depressants and painkillers on daily basis. Not anymore. No pain. No pills. I highly recommend CV-HC!
Laura Suarez Cajigos, 70
Barcelona, Spain
Chronic back pain reduced

Insomnia cured
I tried the CELLVITAL HOMECARE PEMF therapy mats for a week and I can say without a shadow of a doubt that it reduced my chronic back pain considerably and also surprisingly cured me of my insomnia in the first couple of days. Highly recommended.
Danielle Foster, 56
Barcelona, Spain
We are here to assist you! Contact us for further information and personalized support.