RETURNING WATER TO ITS ORIGINAL POWERFUL STATE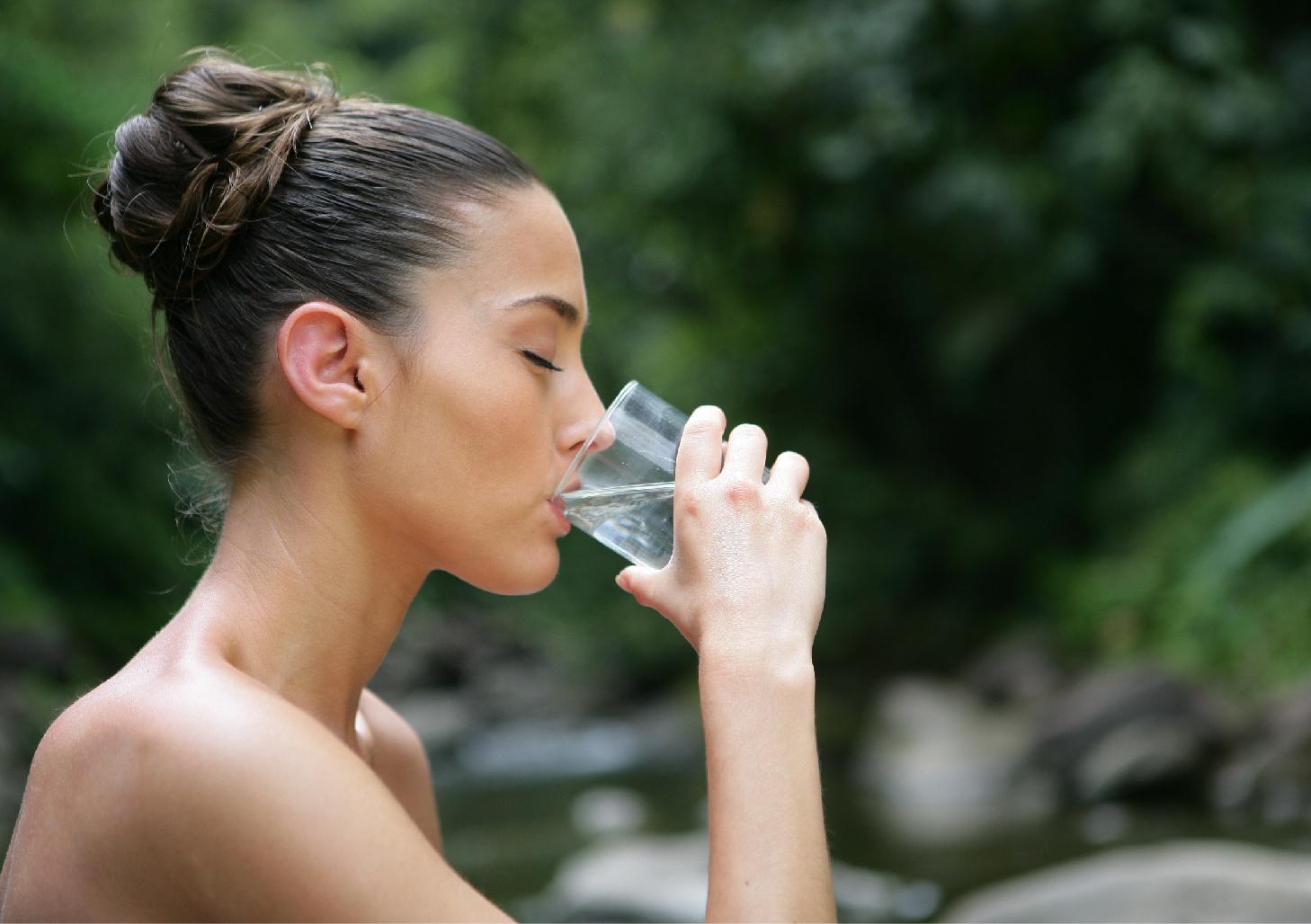 CRYSTAL BLUE is the latest water structuring technology that regenerates water on a molecular level turning it into quality water that tastes great. Structured water exists naturally in mountain springs, glacier melt, and other untouched sources. Water inside healthy human cells and plant cells is also structured.
STRUCTURED WATER SOLUTIONS
WELLNESS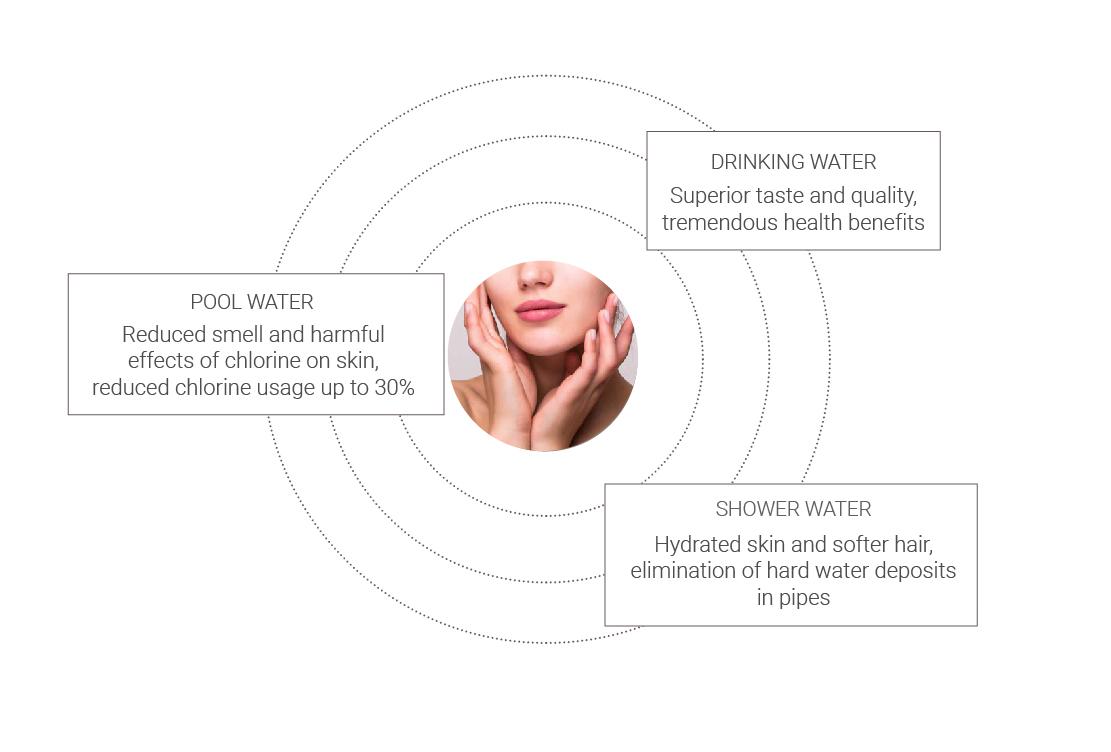 SUSTAINABLE AGRICULTURE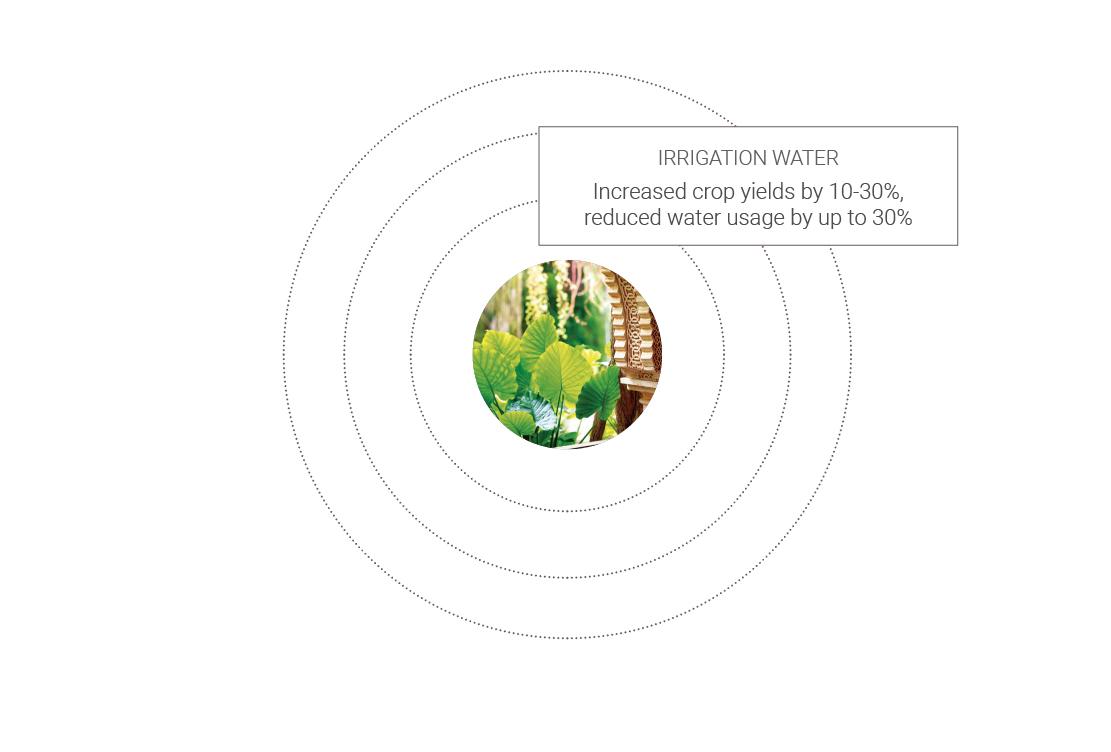 CRYSTAL BLUE STRUCTURED WATER IN HEALTH
Dehydration will cause premature aging. Choose STRUCTURED DRINKING WATER for optimal hydration.
When combined with stationary water filters CRYSTAL BLUE units instantly create superior drinking water that tastes great. The quality and the taste ARE similar to mountain spring water.
Energized, with perfect molecule structure it helps maintain optimum cellular hydration, improving your overall health and wellness.
Dehydration is one of the main causes of premature aging. Proper hydration helps maintain your skin's elasticity. People who drink sufficient amounts of water are less likely to suffer from scars, wrinkles, and soft lines, and they won't show as many signs of aging as opposed to those who don't.
On average our bodies are made of 60% water that comprises our intracellular and extracellular fluids. Water plays a major role in our bodies' chemical reactions. Most health professionals recommend drinking 30 ml of clear water for every kg of your weight to insure proper hydration. However, it's not just the quantity of water that matters, It's also the water's structure.
MICROSCOPE IMAGES OF REGULAR WATER VS CRYSTAL BLUE STRUCTURED WATER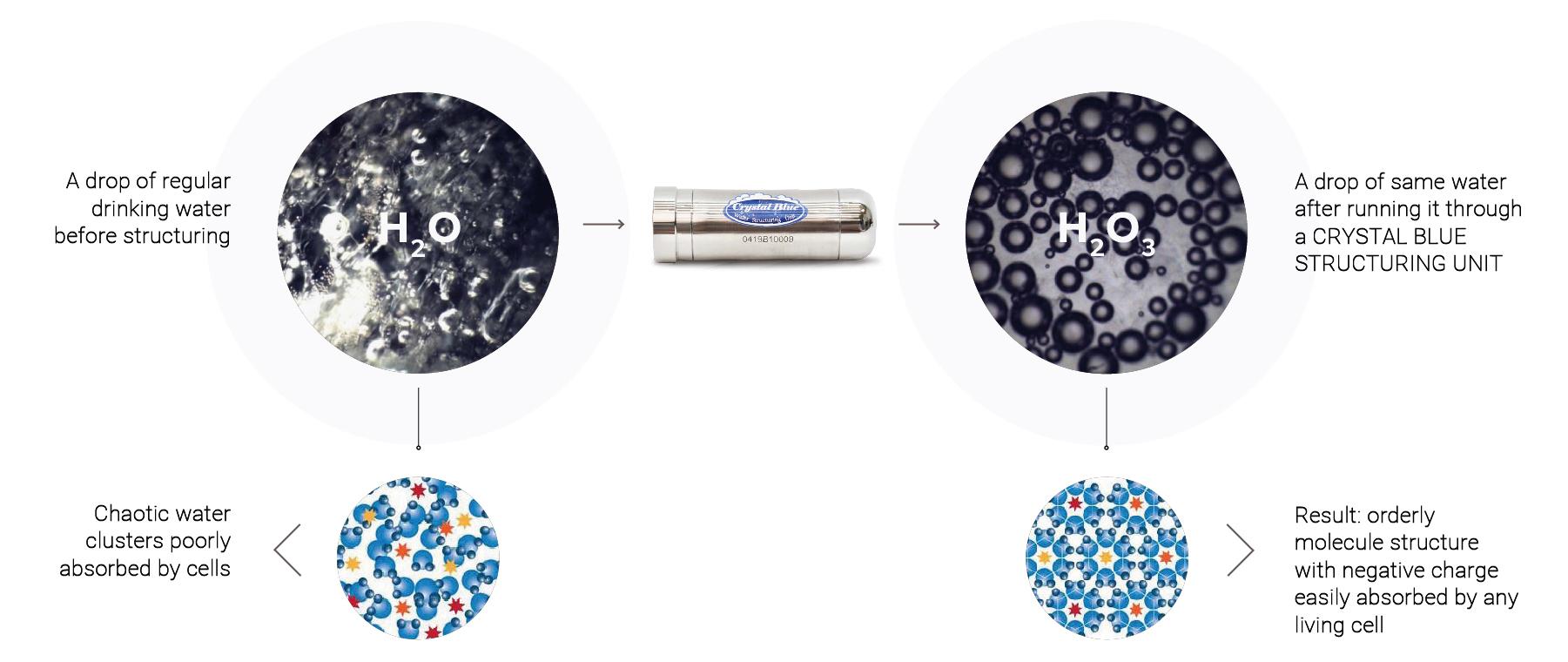 Benefits of drinking CRYSTAL BLUE STRUCTURED WATER
Better tasting water
Anti-aging effect and smoother skin
Increased detoxification and efficient cellular waste removal
Increased oxygen in blood
Improved metabolic reactions
Improved blood viscosity
Increased nutrient uptake from food and supplements
More efficient digestive system
Improved energy levels in body
Immune system booster
Increased cellular hydration and nourishment
Healthier pets and house plants